Product information
Product description: Ceiling lights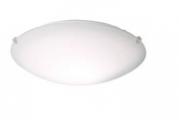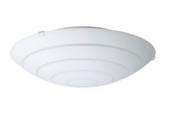 Identifying features: 00055691, 00065204 – LOCK 10216373 – HYBY
 
What are the defects?
IKEA has received customer reports of LOCK and HYBY ceiling lamp glass shades falling.
What are the hazards?
If the ceiling lamp glass shades fall this may pose an impact or laceration hazard.
Dates available for sale
1st December 2002 - 21st January 2016

1st October 2012 - 21st January 2016
Where the product was sold
Traders who sold this product: IKEA
Supplier: IKEA Pty Limited and Cebas Pty Ltd
Supplier's web site: http://www.ikea.com/au/en/
What should consumers do?
Customers should immediately return uninstalled LOCK or HYBY ceiling lamps to any IKEA store for a full refund.

If LOCK or HYBY ceiling lights are already installed, customers should immediately contact IKEA Customer Service or visit www.IKEA.com.au/recalls for further information.

Customers should not remove the product themselves. Proof of purchase (receipt) is not required for a full refund or replacement.
Advertisements and supporting documentation
Recall Notice - IKEA Ceiling Lamps.pdf (129.3 KB)
Similar recalling also required in China, America etc.